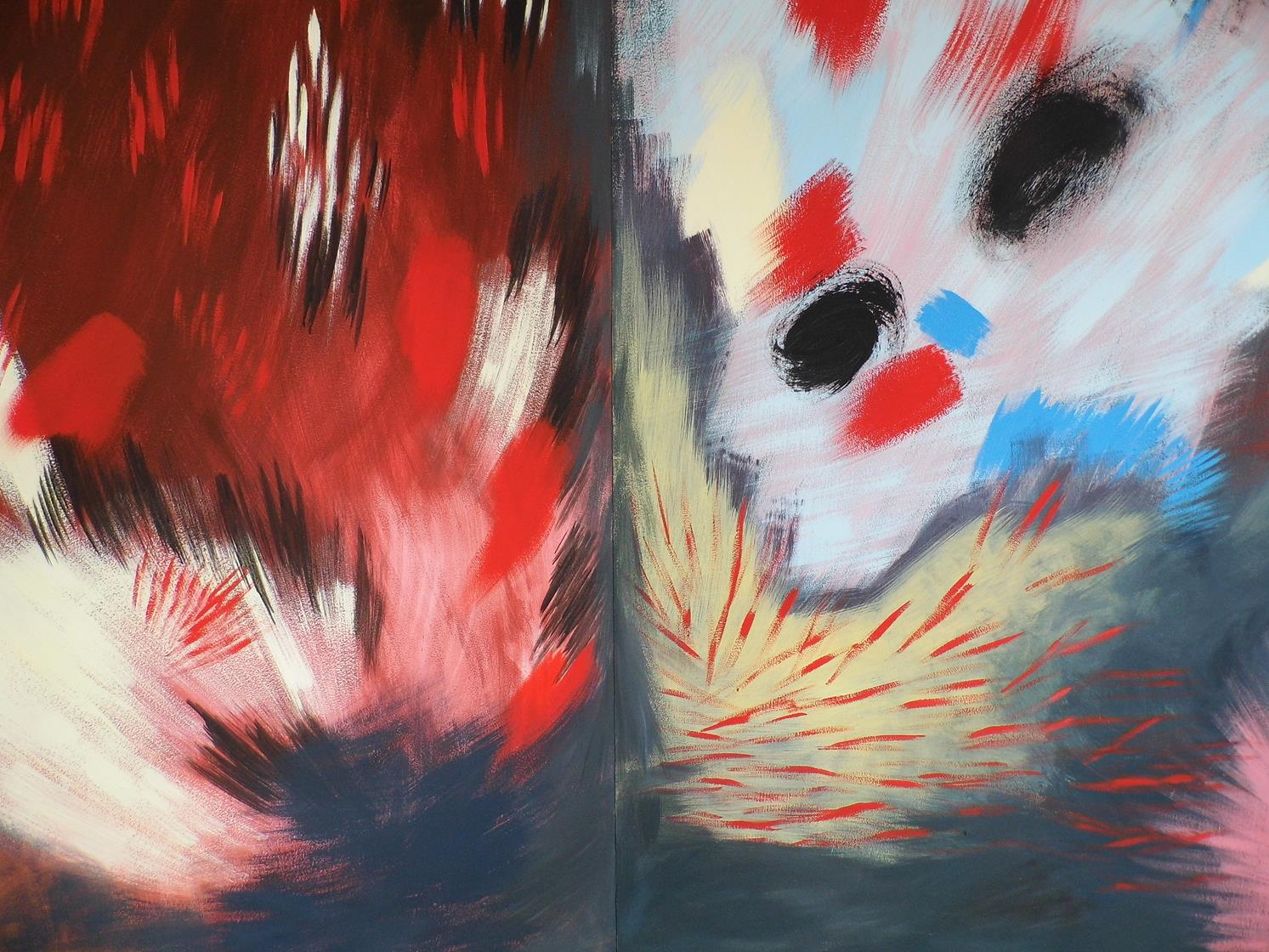 Biography
Short Form:
Born in Leeds. Moved to Dorset aged 9. Studied Theatre Studies, Art and English at A Level. Achieved Grade 8 in Drama. Gained Art and Design BTEC at Bournemouth and Poole College of Art and Design, followed by BA Degree at De Montfort University, Leicester. Moved to Northamptonshire. Art Practice went to sleep. Became a youth worker. Became a parent. Went into Arts Administration. Arts Practice woke up. Went Freelance. Became an Artist Educator. Worked on the Creative Partnerships among other things. Started working with Fermynwoods Contemporary Art, Royal and Derngate and NN Contemporary Art. Got a studio at NN Contemporary Art. Became Education Curator at Fermynwoods Contemporary Art. Became a Fellow of the Royal Society of the Arts.
Long Form:
I was born in Leeds and became an inner city child for the first 9 years of my existence.
I revelled in the hustle and bustle and enjoyed a multi cultural lifestyle. Sleep overs with a Caribbean family, meals out in an Italian Restaurant housed in a cellar, and eating delicious Indian sweets in Hyde Park with friends of my mum's; a group of lovely Indian ladies dressed in their colourful saris.
Both my parents are artists. They had met at art college.  There was no escape for me really. My life's path was already set.