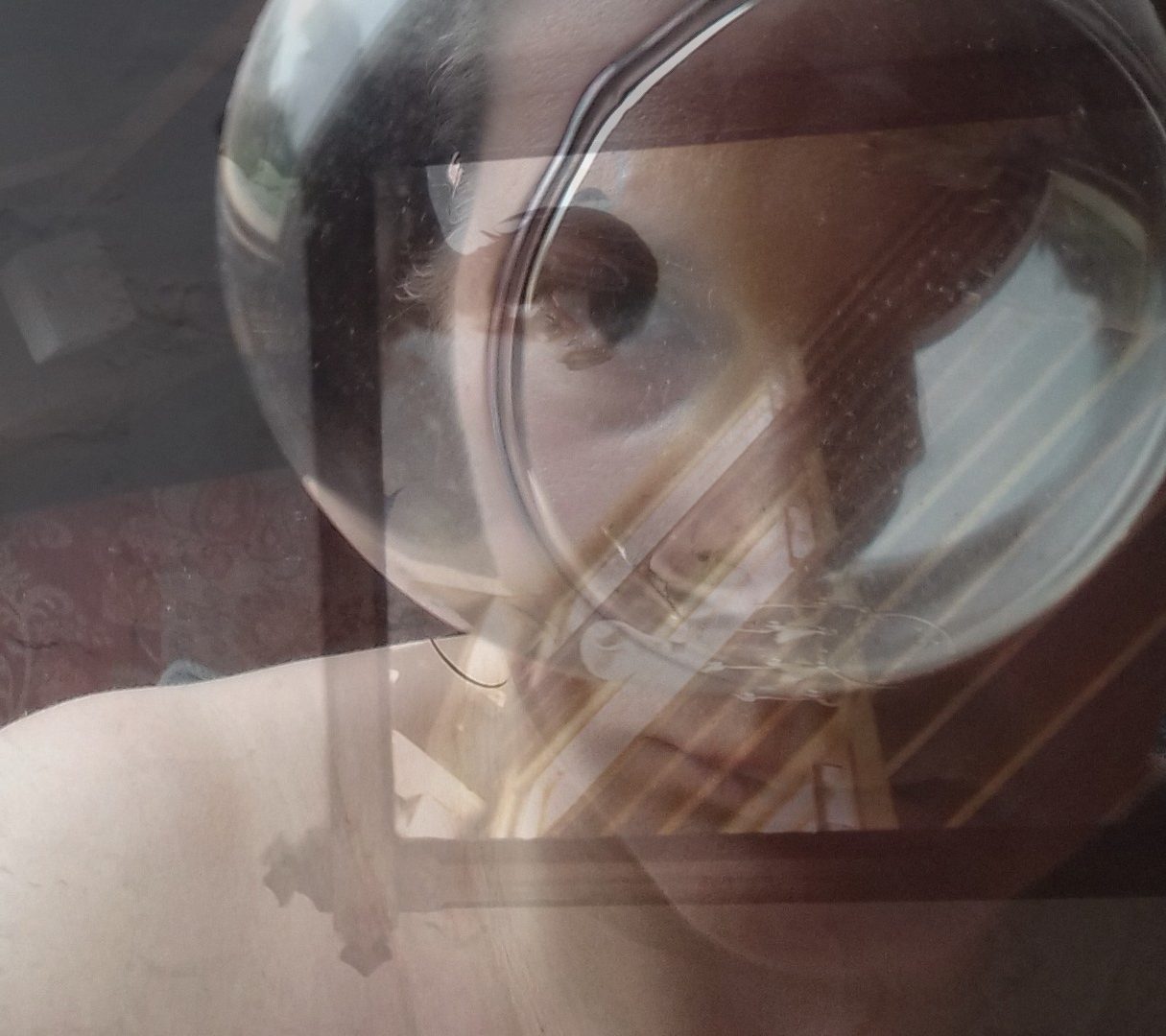 Biography
Emma Davies is a multi-form artist whose practice comprises of performance, making, photography, film, sound and participatory works. Her artwork is informed by responses to emotional experiences and memories, relating the past to the now.
Combined with her artistic practice, Emma is Education Curator at Fermynwoods Contemporary Art, Art and Creative Writing Tutor at Youth Works Northamptonshire and Lead Artist on the Artists in Residence at C2C programme.
Brought up in a creative family, nurtured within an atmosphere of music, painting and photography, Emma has roots in a very artistic life which has deeply influenced and directed her. Having explored acting, set design and dance, this multi form approach started early on in Emma's practice. During her degree (at De Montfort University, 1993) Emma produced work based on diaries and body image, through an installation, incorporating photographic works, photo-montages and text based works.
As part of a Pilot Night scheme at The Core in Corby, which saw artists of all disciplines experiment together to create works spanning theatre, dance, music and film, Emma worked with Bafta Nominated musician and film director Paul Balmer on his long form project exploring the history of the guitar, producing art works as backdrops for his performances.
Having proved to be a successful breakthrough in terms of a methodology it led to the development of 'Magdalene', a theatre piece devised and produced by Emma, while and working collaboratively with dancers, actors, movement director and artist Chris Dugrenier, and Paul Balmer, who composed and performed the score.
Connecting closely with her youth work and participatory practice has become a core thread to Emma's work. Her commitment to working with young people in Northamptonshire, notably at Fermynwoods Contemporary Art as Education Curator, gave Emma the opportunity to explore this interest in participatory practice. Taking artwork into a community group and sharing ideas acts as a springboard for not only the artwork created by the group but then in turn, is fed back into Emma's own practice. The AA2a residency at De Montfort University in 2017 gave Emma space and support to continue working on the participatory project "You Can't Shake Hands with A Clenched Fist", orginially piloted at NN Contemporary Art.
The dedication and personal commitment to her work at Fermynwoods Contemporary Art led to being nominated as an RSA fellow; a member of the Royal Society for the Encouragement of Arts.
Her role at Fermynwoods incorporates managing and curating the Alternative Education Programme, and curating and leading on projects such as Free Exchange and Isolated Moments.
Other current roles include teaching art and creative writing at Youth Works Northamptonshire to Key Stage Four young people who've either been excluded from mainstream school or who are dual registered; and as lead artist on the second incarnation of the Artists in Residence Scheme at C2C, working with three other artists and women who are in vulnerable situations.