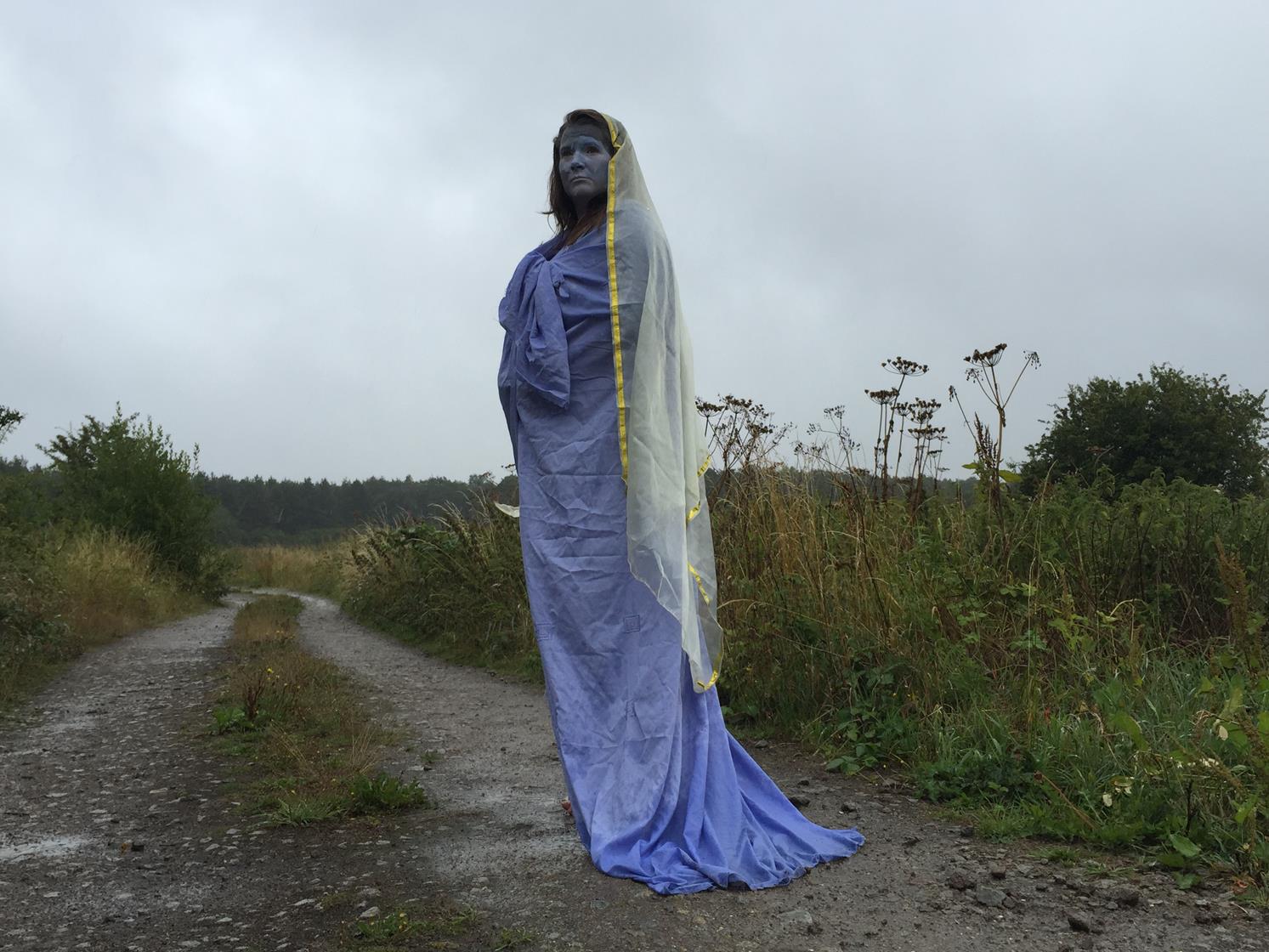 Artistic Practice
Short Form
I'm a multi-disciplinary artist who's work spans participatory projects, performance, installation, drawing, mixed media construction, objects and theatre production. Much of my work contains autobiographical elements, while also reflecting on contemporary societal issues.
There are three main themes that run throughout my work; Light and Dark, the Power of Experience and more recently Mental Health – where drawing and making acts as a conduit, and as a mode of release or reflection and contemplation.
Long Form
A couple of years ago, in conversation, a family member said to me 'There's a lot of light and dark around at the moment'. This resonated and with that came the realisation that I have been exploring ideas around Light and Dark for most of my practice. Connections were formed. Light and Dark is and can equal Chiaroscuro, Tone, Colour, Form, Emotion, Environments, Philosophy, Psychology and Society. In essence, what we see, do, think and feel.
Embracing this concept, I am consciously applying it to new work.
Sometimes it takes a while to realise exactly what it is that we do.
The power of experience and communicating this to an audience is another feature of my work. These personal experiences can range from an intense engagement with a novel, architecture, or the natural environments; transient moments, or personal, social, cultural events or issues.
Most often, these experiences contains elements of light and dark, being the hook that first caught my imagination; as the experience of life itself is rich with contrasting tones and we have to navigate through these as individuals or within our groups.
Through working across disciplines and sometimes in collaboration, I decide upon the best vehicle that either conveys or re-interprets my original experience, which in turn then creates new ones for the audience. This range of disciplines means that I navigate between the out and the in, practically and experientially.
When inhabiting the 'out' I am either performing myself or have devised a performance – directly sharing an experience with others, in person or through the online world; projecting myself, sharing or revealing of myself; this all happens outside of my studio, in public locations.
The 'in' is when I am tucked away inside of my studio, locked into my own world, quietly thinking, exploring and making. Revelling in the tactile and the visceral nature of mediums. Conversations within and with myself, the results of which are then presented to an audience when usually I am not there.