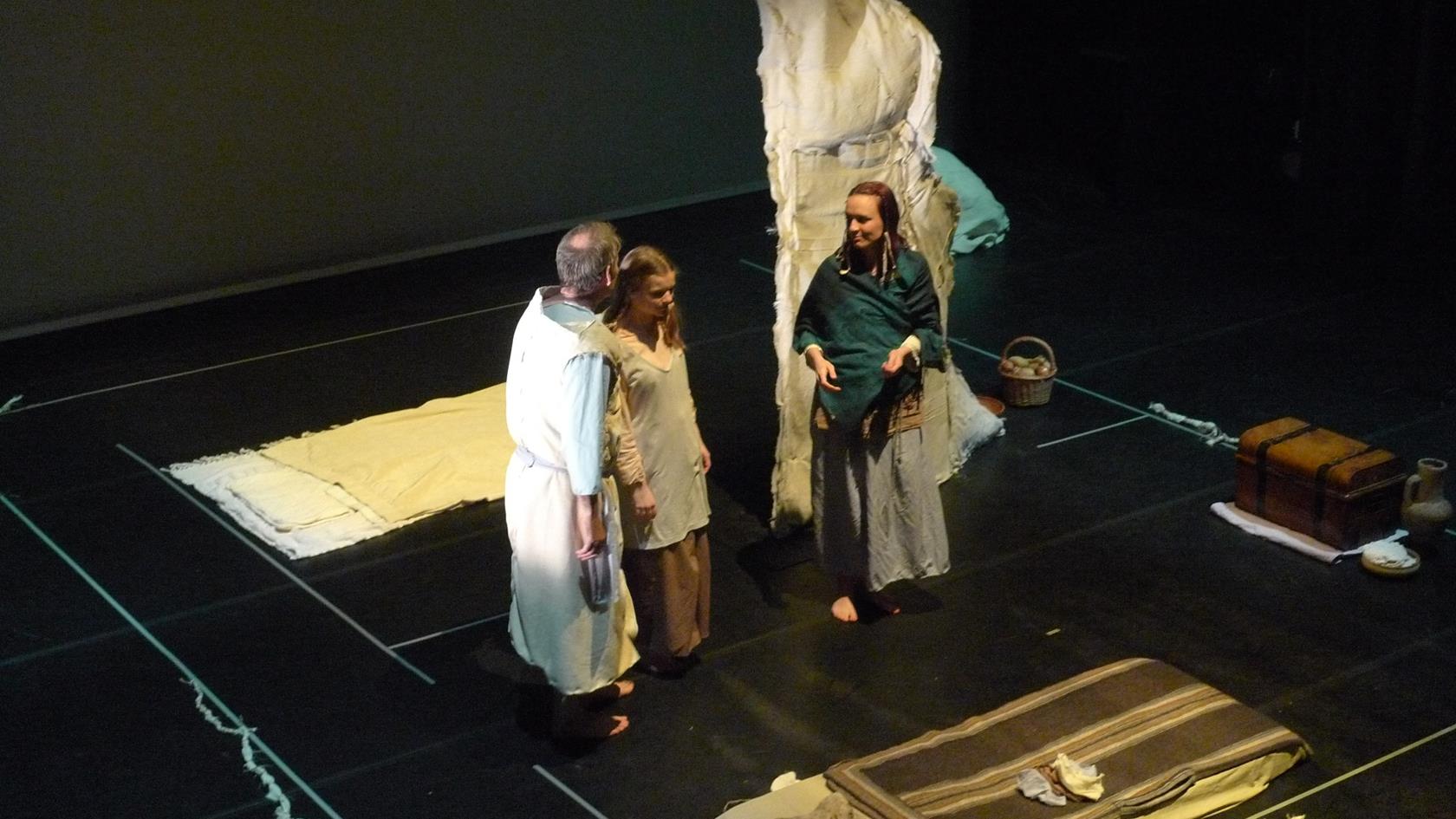 Theatre
Magdalene
In 2014, I devised, wrote, produced, designed and made costumes and set for a 20 minute theatre piece called 'Magdalene'.
It was based on the first chapter of a novel by Margaret George, which re-interprets the life of Mary Magdalene. The novel is written using thorough research and gives light to the reality of Mary's life and how this has been misinterpreted and deliberately misconstrued by a patriarchal society that has dominated the majority of human existence these last 2000 years.
For example, it is wrongly assumed that she was a prostitute. In fact, she played a major role in Jesus' life and was viewed as 'The Apostle to the Apostles'.
The devising of this piece was not approached via a religious standpoint, I am in fact an atheist. The two main reasons were to 1. pay homage to a beautiful book (recommended to me by my last grandmother) that conjured up such wonderful imagery and 2. to give voice to an amazing woman and to tell a new telling of her story, which is a powerful take on a presumed narrative.
The first chapter (in the book) sets the scene and imagines the early life of Mary; her upbringing, her daily routines and the relationship that she has with her family. The descriptions are evocative and the reader is directly transported into her world, which is safe and secure in the loving arms of her family.
It describes at loving daughter, brought up within the Jewish faith. But her will is strong and one night she dreams of an alternative life that she must lead, which sets her on a path, to defy her parents, her faith and all that she holds dear.